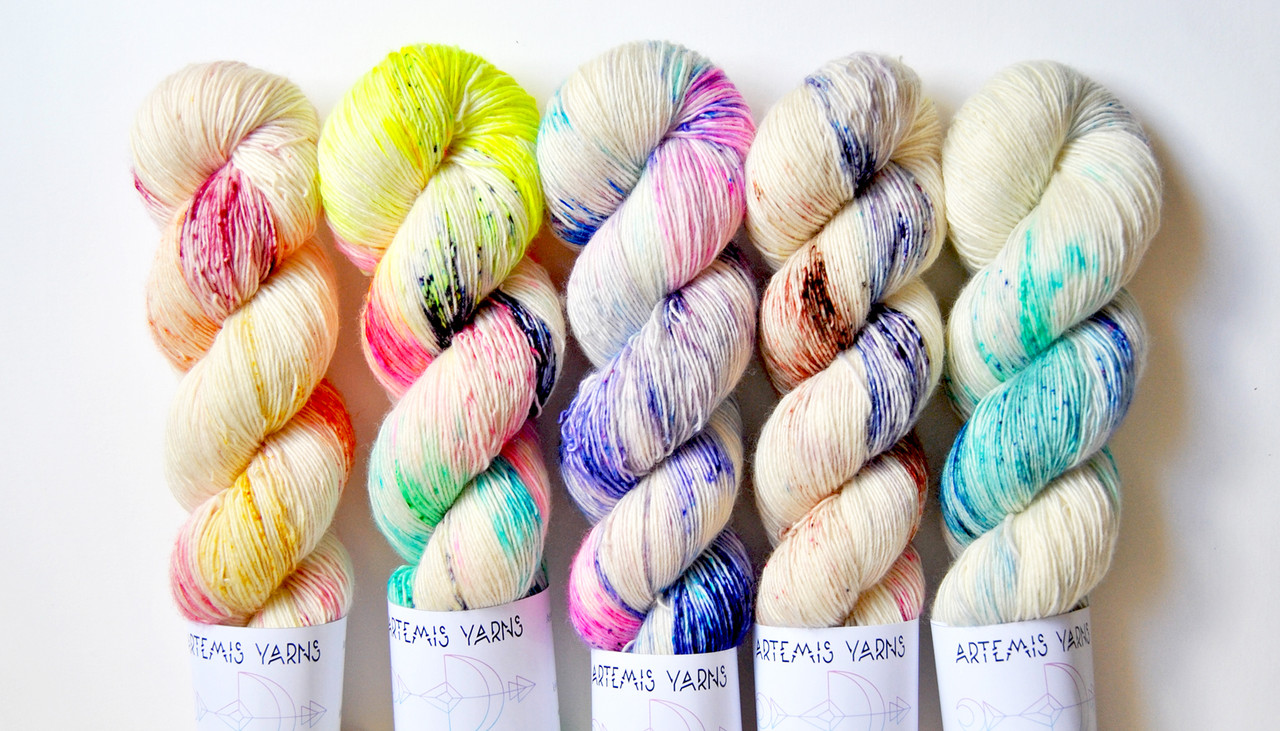 Hello ! I'm Natasha, I live in South France and I dye yarn inspired by greek mythology, as long as I can remember I have always been into crafts, from colorful beads when I was a child to soap making in my free time now.

I am a longtime crocheter and a new knitter and as every fiber enthusiast I have a big shameful stash filled with every kind of yarns. Because I love yarn, the fiber softness, the colors and the creation possibilities.
I will be honored if my yarn gets to feature in any yarn lover stash ;)
P.S.: the very first book I ever read from a to z on my own was the 12 labours of Hercules, I was totally thrilled by the scenery of this book. I keep a very nostalgic and sweet relationship with greek mythology ever since .
Bonjour ! Je suis Natasha, je vis dans le sud de la France et je teins de laine à la main en m'inspirant de la mythologie grecque. D'autant que je m'en souvienne j'ai toujours été trés manuelle, des perles de rocailles colorées quand j'étais enfant jusqu'à la fabrication de savons récemment.
Je crochète depuis un bon moment et je me suis remise au tricot il y a peu, comme toute accro à la laine j'ai donc un bon gros stash de laines en tout genre. Car j'aime la laine, la douceur des fibres, les couleurs et les possibilités de création.
Je serais honorée qu'un(e) laine addict ajoute un de mes écheveaux à son stash ;)
P.S.: le tout premier livre que j'ai lu en entier par moi-même était les 12 travaux d'Hercule. J'ai été fascinée par l'environnement scénique qui s'en dégageait. Je garde depuis une douce nostalgie pour la mythologie grecque.